Luk Van Wassenhove
Operations Management: Quo Vadis?
I was asked to reflect on our field. What have we achieved? What was successful? What is

there still to do? Where are we missing opportunities? What needs to change? How do we stay relevant?





Of course, any academic would be delighted to be given this opportunity to pontificate and the resulting talks would probably be pretty different. That's good. We should cultivate our diversity. However, I was asked to give this talk since I not only have white hair but also strong opinions about the future of our discipline.





My talk will be heavily biased for the simple reason that I prefer to talk about things I know well and for which I hold strong opinions, because I care. Please don't hold this against me. Talks like this should make us reflect upon what we are doing as individuals since the collective outcome is obviously the sum of what we all do as individuals in our community.





As a starter, why don't you all ponder over how OM "serves the world", e.g. which world and do we perhaps exclude parts of the world? Or, how could we serve the world better, or should we perhaps start by doing less harm? I would be interested to hear your thoughts. I can only hope you will also be interested to hear mine.





Hope to see you in Amsterdam!





Luk



---
Luk Van Wassenhove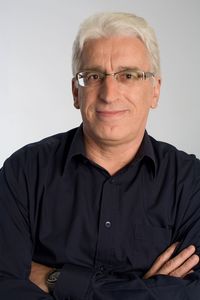 INSEAD
Professor Van Wassenhove's research and teaching are concerned with operational excellence, supply chain management, continual improvement and learning. His recent research focus is on closed-loop
supply chains (product take-back and end-of-life issues) and on disaster management (humanitarian logistics). He is the author of many award-winning teaching cases and regularly consults for major international corporations.
In 2005, Professor Van Wassenhove was elected Fellow of the Production and Operations Management Society (POMS). In 2006, he was the recipient of the EURO Gold Medal for outstanding academic achievement. In 2009 he was elected Distinguished Fellow of the Manufacturing and Services Operations Management Society (MSOM), and received the Lifetime Achievement Faculty Pioneer Award from the European Academy of Business in Society (EABIS) and the Aspen Institute.
Professor Van Wassenhove is past-president of the Production and Operations Management Society. In 2011 he was elected member of the Royal Flemish Academy of Sciences. At INSEAD he holds the Henry Ford Chair of Manufacturing. He also created the INSEAD Social Innovation Centre and acted as academic director until September 2010.